I think this week might have been the quickest week of the year for me, work has flown by, which is a good thing and I just have work until 5 pm tomorrow and then I'm free for two days! I will be spending Sunday at a
Retro Market
and Monday is my best friends birthday and I will be spending it with her at
Go Ape
. I'm going to pretend that I'm Tarzan for the day and pray that I make it to the end in one piece! I have never been before,but my sister has and laughed when I told her I was going, she doesn't think I'll make it to the end!
I picked up two new dresses for fall from Primark (I went to return one thing and came back with 2 dresses, whoops). One is a teal lace dress, which I wish I'd also got in the deep red and this is the other one! I was having a fat day on Sunday and when I got home and tried it on I didn't like it on(so please ignore my face), but everyone else seems too! What do you all think?? I love the colors which is why I picked this up! I think I need to try it on again now I'm feeling more normal!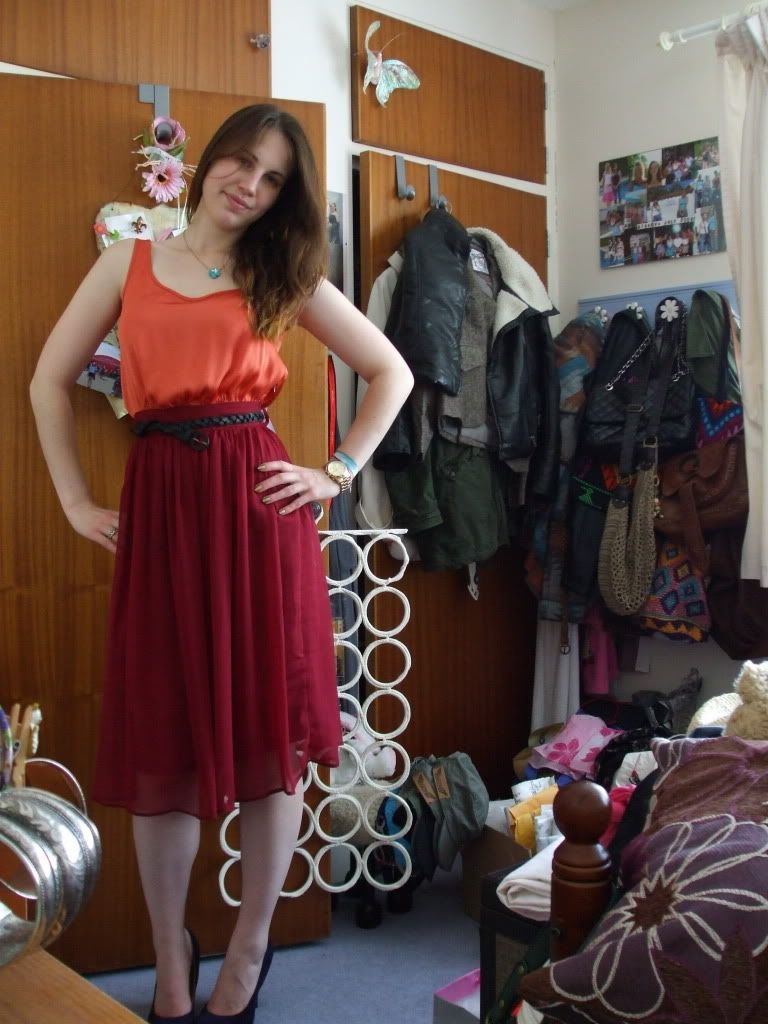 I've been going for walks after work every night this week with my sister and one night I was in a very hyper mood! We ended up playing on the swings and I lost my flip flop! The sunset was so beautiful that night!
And if Sunday and Monday wasn't enough for me to look forward to next week, I also have a massage booked for Friday and Saturday is the day of mine and Susie's Garden Party!!