'O Christmas Tree, O Christmas tree,
How lovely are your branches!
In beauty green will always grow
Through summer sun and winter snow.
O Christmas tree, O Christmas tree,
How lovely are your branches!'
As I mentioned in an earlier post every year my town has a Christmas Tree Festival full of beautifully hand decorated twinkly trees! This year there was over 40 trees, the most they've ever had and they raise money to be split between charities! You also get to vote for you're favourite two trees, one from the adults and one from the children! They get more creative every year, this year they ranged from, The Wizard of Oz, to Under the Sea, and Space!! It also started snowing last week and on Saturday morning I woke to find it had finally snowed properly and everywhere was covered, although we've had so much today that this seems like nothing!
This one is the view from my mum's work office.
And here are some pictures of my favourite trees, they're actually in a dark room so all the lights are twinkling away.....
The Adults
The Children's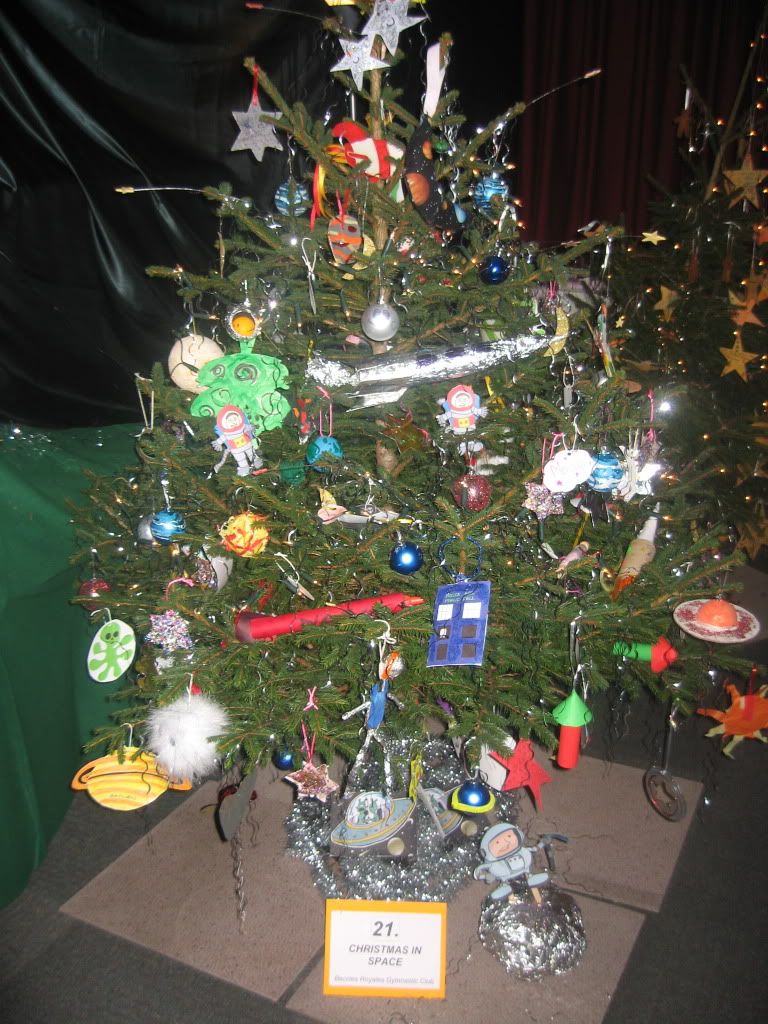 And these were the two I voted for