My Sunday starting off with a lazy breakfast and then my mum came home and we decided to go and check out the new Hobbycraft that opened up recently in the nearby city! We picked up my best friend on the way and spent ages browsing around all the wonderful crafting materials, equipment, books, you name it they had it, it was amazing! My mum found this book and I fell in love! I love gingerbread men (you may have noticed in my recent post that the baking stuff my mum got me had a gingerbread men theme to it). This book is full of ideas and tips on how to 'dress your gingerbread' from anything from a bumble bee, to a pirate, to a snowman. I had to have it and my mum had a coupon and she needed to spend a bit more so this book came home with us!
Obviously me and Susie had to try out some ideas straight away! I should start off by saying that I'm not artistic in any way and things like this always result in a huge mess in my kitchen. Luckily my mum is awesome at decorating cakes and was on hand to help out! i don't think i did bad for my first attempt, although they weren't amazing! We used butter icing to decorate cows and cats! next time I wanna try making some with fondant icing, I think I'll have more luck with that!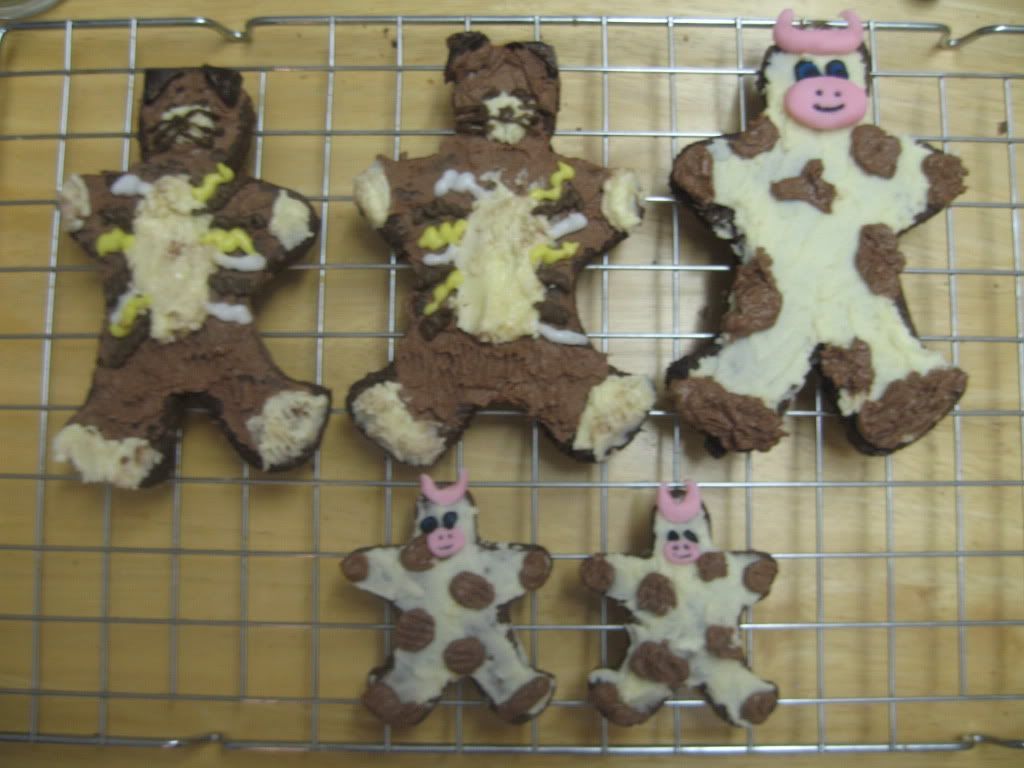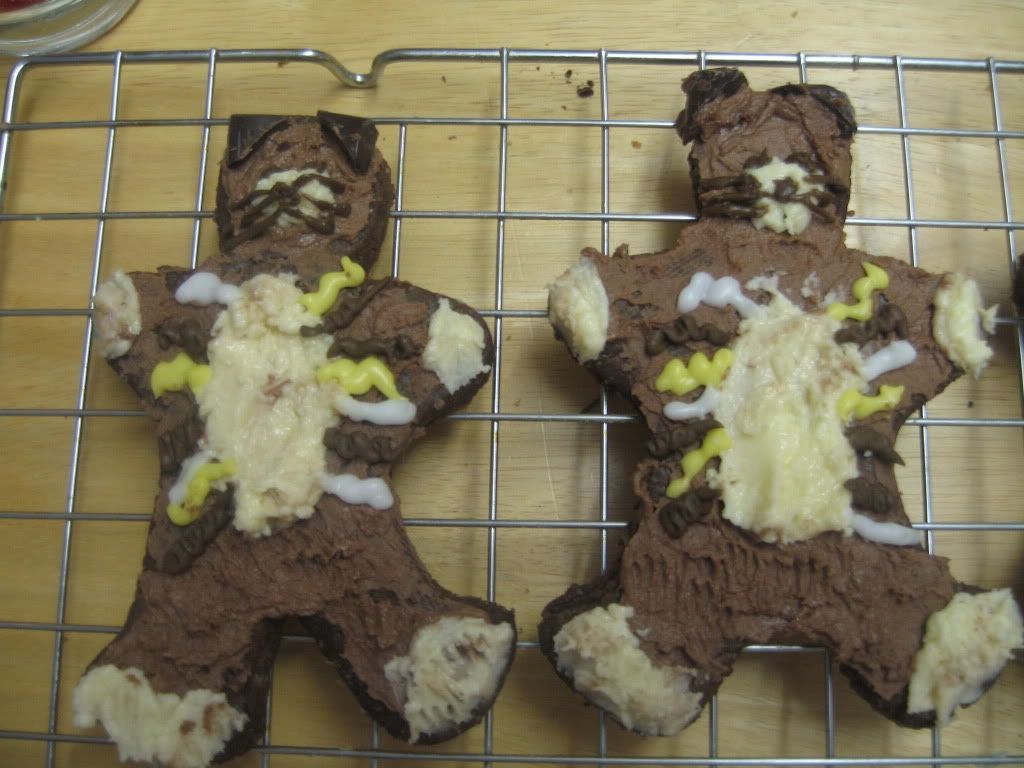 I think Susie is definitely better at decorating than me! These are her gingerbread!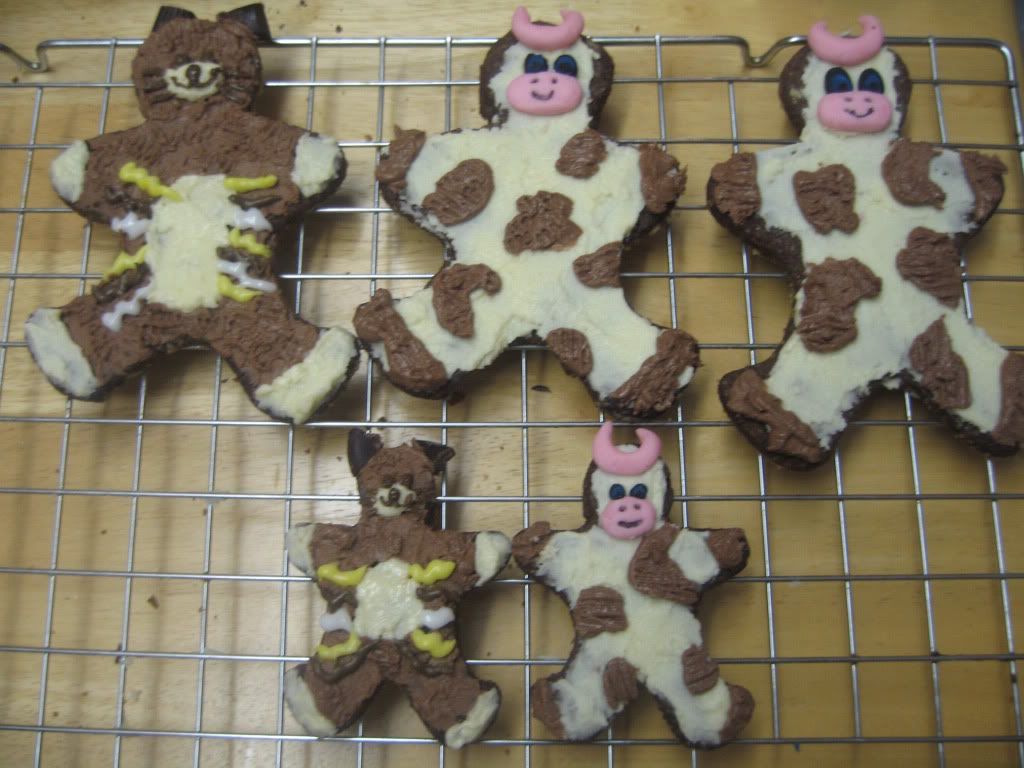 If you love making gingerbread men you should pick up this book, it'll provide hours of fun and who wants a plain gingerbread man when you can have one all dressed up!