While checking out H&M last weekend I also stopped in a few other stores to pick up some new items for the summer and my upcoming holiday (it's just 27 days away now!!!!). While taking some photos to share I decided to put some outfits together and start getting some inspiration!
I used some of the new pieces to create this outfit which I will be packing in my suitcase! The best thing about this outfit is it cost £21.90 in total. The sandals and necklace I will pair with lots of outfits this summer ( I actually got the sandals the weekend before on offer and have worn them already
here
)! I couldn't find this necklace in the store so I had a member of staff get the one off the mannequin for me!
I couldn't pass up on these dresses at Primark for only £5, so I grabbed one in this pink floral print too! It really reminded me of the
Topshop Photographic Dress
. I have a new found love for hats and picked this one up in New Look available
here
.
I paired my new shorts from the H&M Conscious Collection with a pink tank I also picked up up in H&M! I wanted to get a pink jacket to go with the shorts but they didn't have the one I wanted in store, so my hunt continues! The necklace was a gift from my dad from when he went to Indonesia.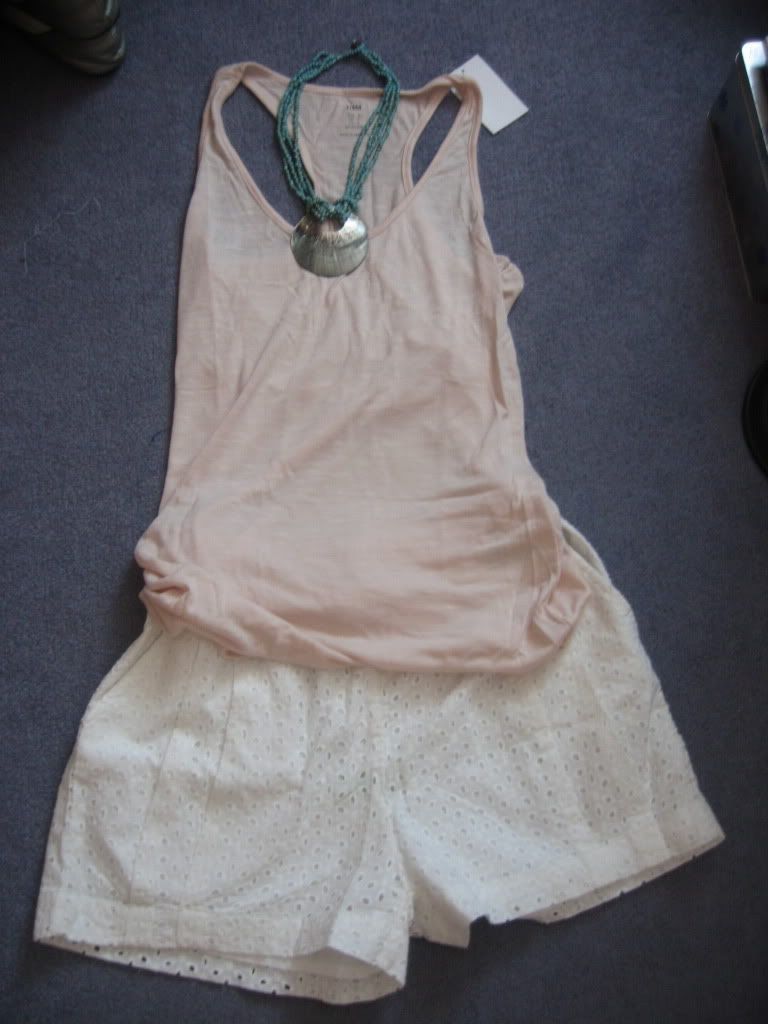 You might remember this Forever 21 top from my post
here
, well I don't think I'm brave enough to wear it as a dress but I paired it with these white denim shorts I've had for years and it'll be perfect for walking around a city on a hot day! It's still available online
here
for $19.80. I love the embroidered detail around the hem!
What are your favourite pieces for summer?? I'd love to see some outfit ideas!!