Well what a way to end April with a Royal Wedding and another long weekend! Another month has just flown by but I seemed to squeeze a lot into this month! It's just 16 days until I fly to Rome now, it seems like just yesterday we were booking it, crazy how time flies! And away with go with the smiles :)
I have been hunting for these Miu Miu flats since 2008, when I saw them on Vanessa Hudgens and I finally found a pair this month through the wonder of eBay! They are half a size bigger than I normally wear, but I NEED them and with the wonder of an insole, voila!
I love finding pieces of jewelry I have forgotten about! This silver ring with a citrine stone was something I picked up when I went to Cyprus back in 2007, from the euros the girls at work had given as a birthday gift! It stacks perfect with my ring I got in Amsterdam that is always on my finger, and now it has a friend for the time being.
How amazing did Kate's sister Pippa Middleton look at the wedding in her white McQueen bridesmaid gown?! And she looked just as good in her emerald green gown later that night! The next morning she stepped out of her hotel looking stunning in her royal blue blazer from Zara.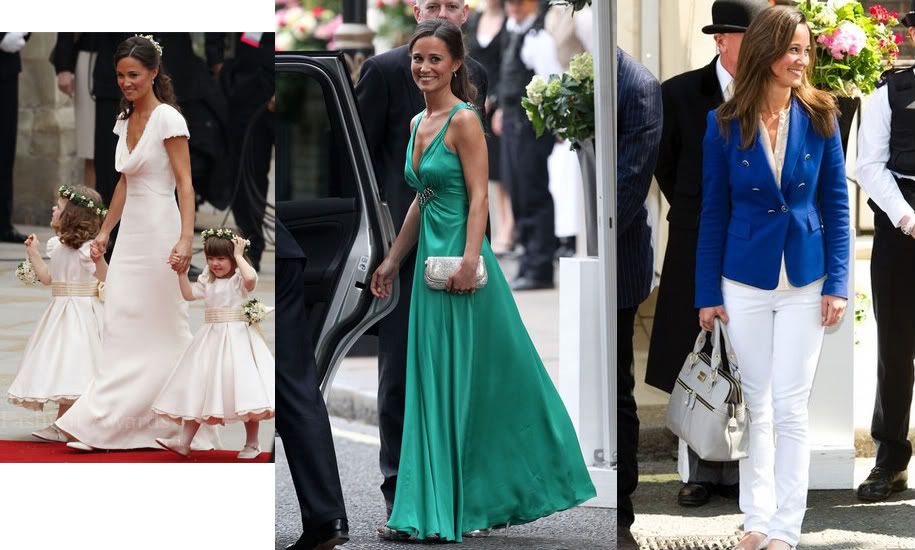 And if you love the bag Pippa is carrying outside of her hotel it's the Bristol medium grab in Shark by Modalu! Click below to purchase!